by dag on Apr.17, 2009, under Uncategorized
Warning
: Illegal string offset 'title1' in
/home3/dagfooyo/public_html/blog/wp-content/plugins/wp-original-source/multiple-source.php
on line
151
Warning
: Illegal string offset 'source1' in
/home3/dagfooyo/public_html/blog/wp-content/plugins/wp-original-source/multiple-source.php
on line
152
Warning
: Illegal string offset 'date1' in
/home3/dagfooyo/public_html/blog/wp-content/plugins/wp-original-source/multiple-source.php
on line
153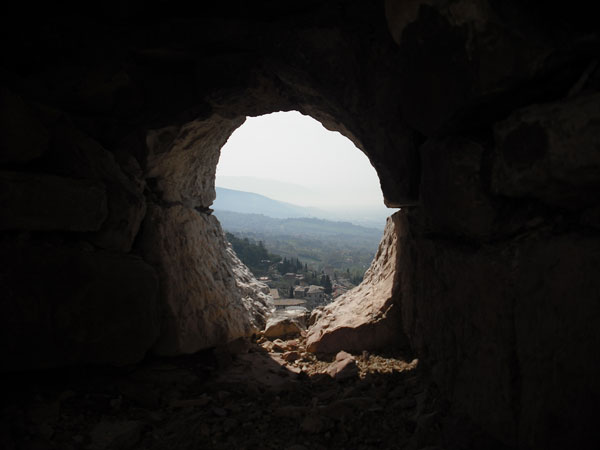 I spent the weekend in Assisi, the city of St. Francis (well, the other city of St. Francis – San Francisco, which is almost as hilly and has a similar vibe, is named after him.) Francis seems like he was a pretty enlightened dude. He loved nature, and he started the Franciscan monastic order who are all about simplicity and meditation. They say he put a blessing on the walls inside the city – so that everyone who visited or lived there would know peace. Could be – it's certainly one of the very most peaceful places I've ever been. Also very beautiful.

While there, I climbed to the top of the city (which is built on a hill) to visit Rocca Majora, the fortress that sits at the peak. The view was great, although I wish it hadn't been so hazy. Here's a panorama I took from the top of the tower:



(Click above to view large – and it is really large)
More shots of the fortress: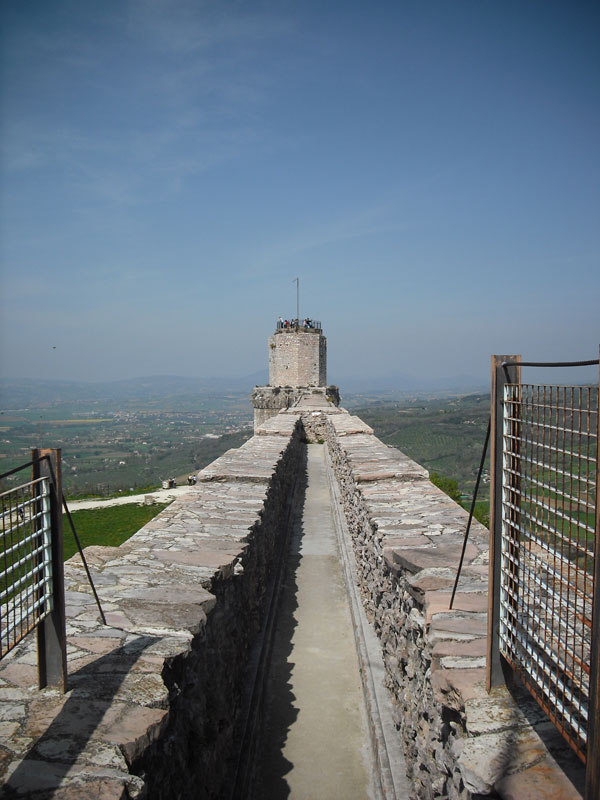 There were a great many oddly shaped holes in the walls of the fortress. I quite enjoyed the effect of taking photos through them: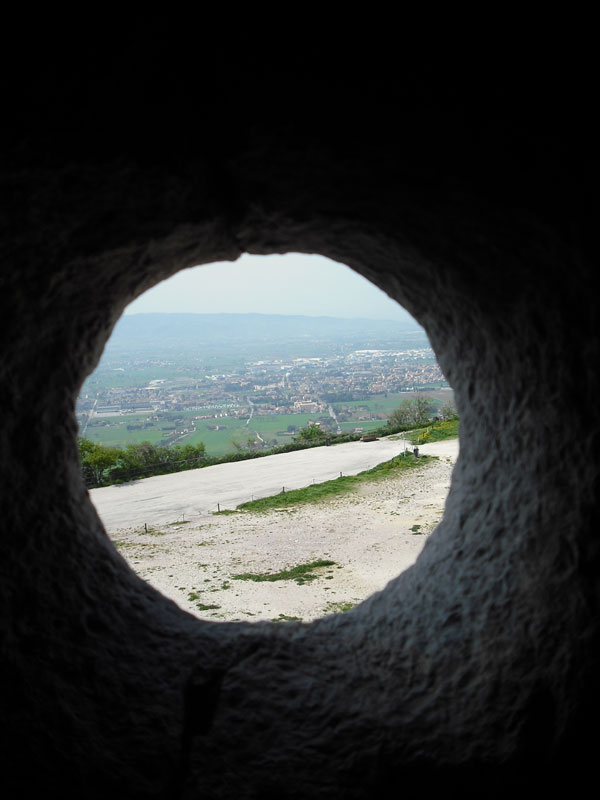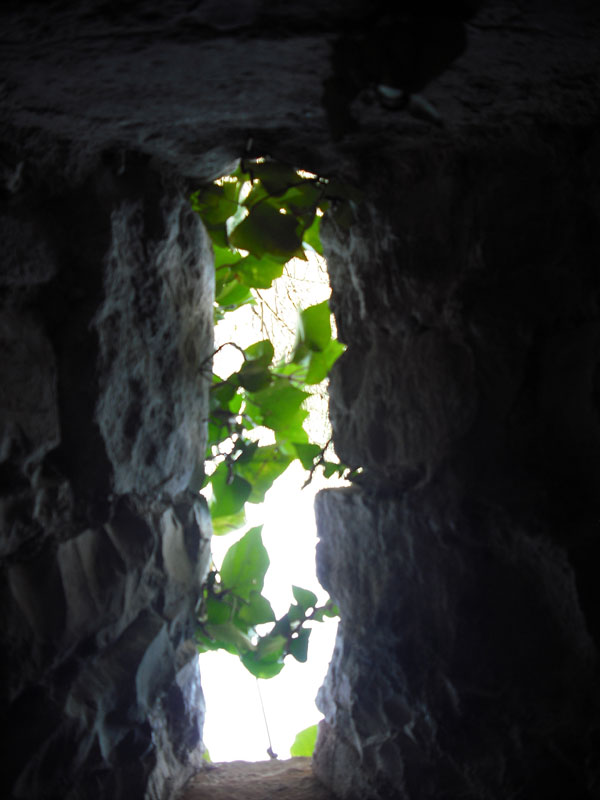 Here are some shots of the surrounding countryside.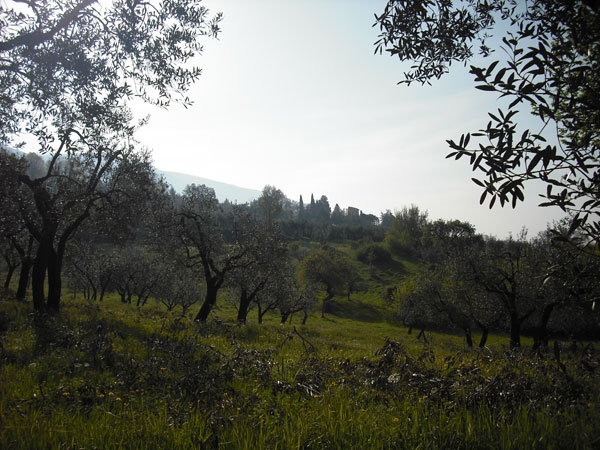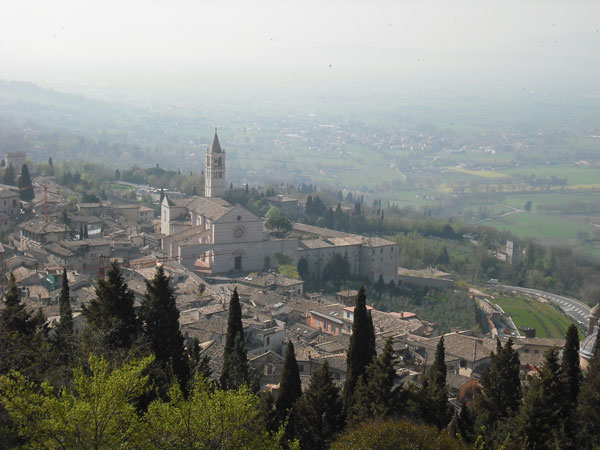 The orchards around the town were full of wonderfully bent and gnarled trees. They all looked very happy. Notice the forked trunk at the bottom. Could these be… sleeping Ents?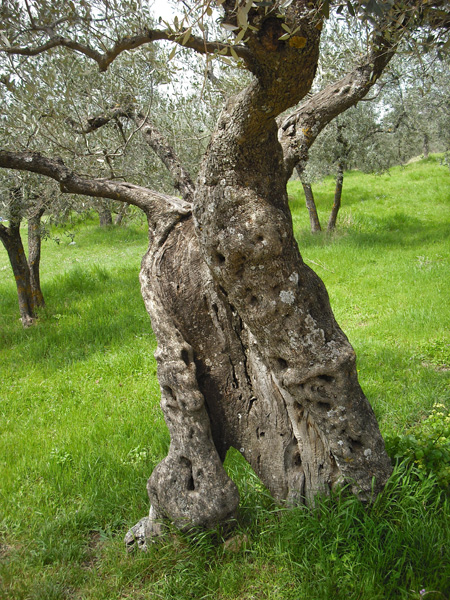 I took a lot of shots of the windy, steep streets of the town itself, which was also beautiful, kind of like Venice but with steepness instead of canals.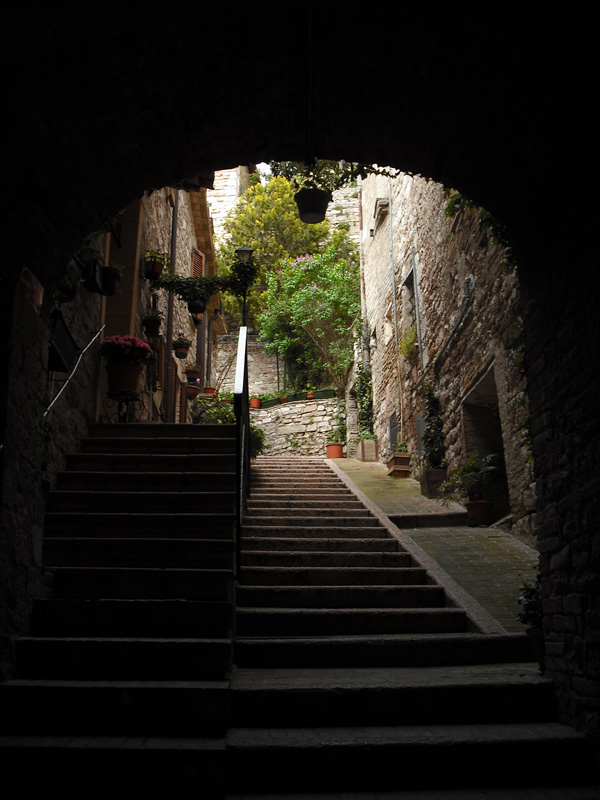 Here's the view of the town from the window of my room at the hostel.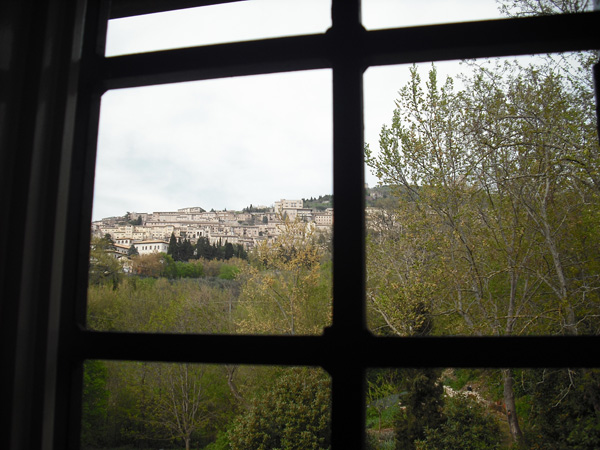 Even the graffiti artists were inspired by St. Francis: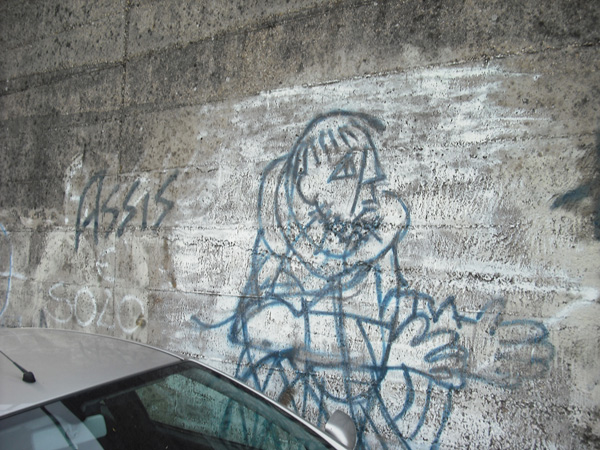 The atmosphere at the hostel was great – very chill and friendly and warm, much in keeping with the whole place. For a two-day stay I made more friends than I've made staying a week in other places.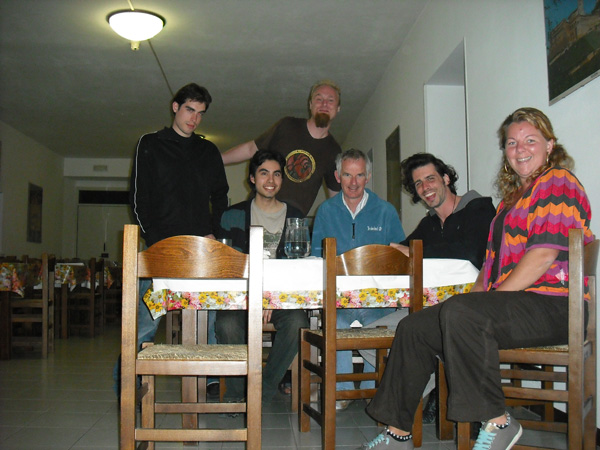 Seen here are (right to left) Trude from Norway, Marcel from Austria, An Aussie named Lloyd (thanks Trude :-), Pablo from Brazil, and Justin from the US. Also, that guy grinning like a fool in the background is just some random weirdo who snuck into the photo at the last second. What a freak 🙂