by dag on Jun.09, 2009, under Uncategorized
Warning
: Illegal string offset 'title1' in
/home3/dagfooyo/public_html/blog/wp-content/plugins/wp-original-source/multiple-source.php
on line
151
Warning
: Illegal string offset 'source1' in
/home3/dagfooyo/public_html/blog/wp-content/plugins/wp-original-source/multiple-source.php
on line
152
Warning
: Illegal string offset 'date1' in
/home3/dagfooyo/public_html/blog/wp-content/plugins/wp-original-source/multiple-source.php
on line
153
Here in Bangkok, just south of the backpacker hub of Khao San Road, and just north of the big tourist attractions like Wat Pho and the Palace, there is a street, several streets actually, full of stores. Stores selling nothing but shrink-wrapped Buddhas.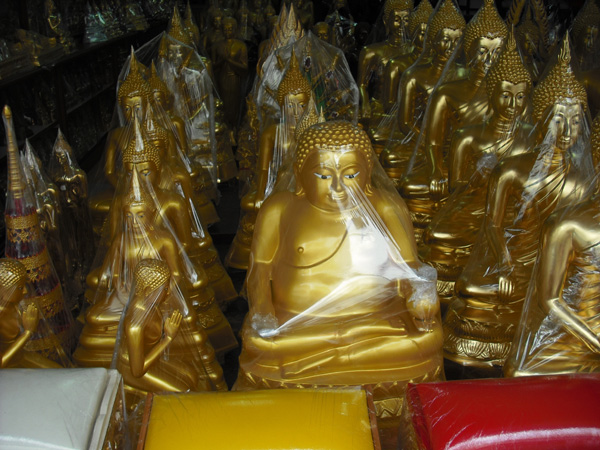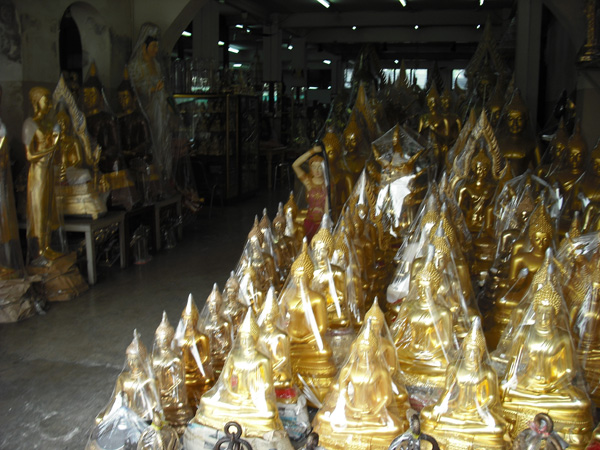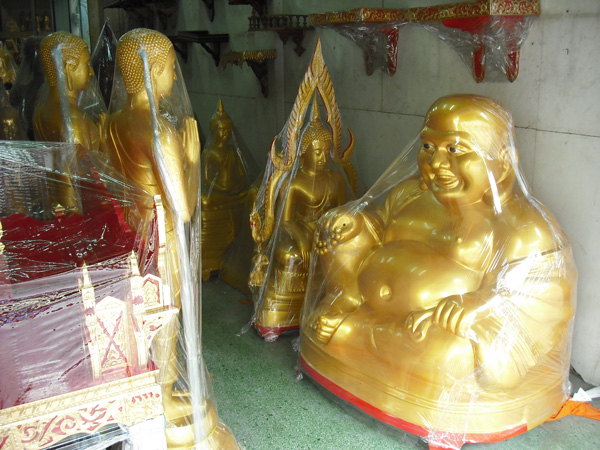 (To give you a sense of scale, the big Buddha in the above picture is about 6 feet tall!)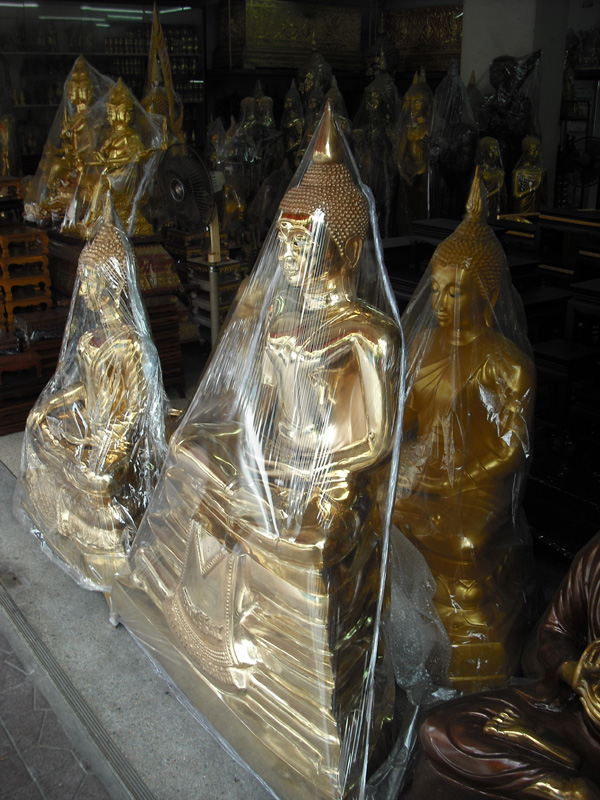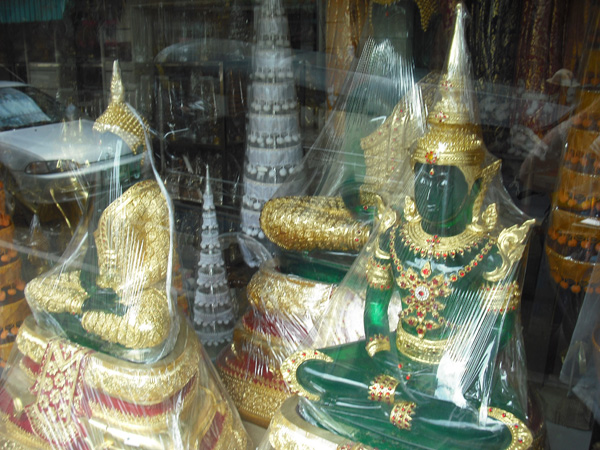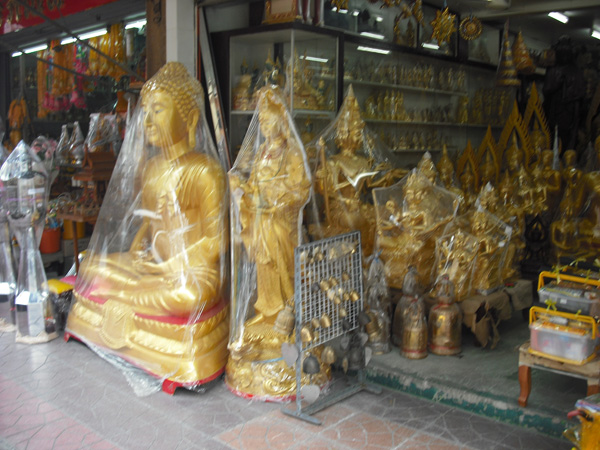 This is just a sampling. There have to be at least 50 of these stores all in this one block. It boggles my mind that, even in a country that loves its gold Buddhas, there could be such a demand as this. And I've seen at least two pickup trucks driving away from these stores, completely full of Buddhas.
Of course, it all relates back to one of the essential teachings of Buddhism, the Four Noble Truths:
1.Life is suffering.
2.The cause of suffering is being covered in shrink-wrap.
3.This suffering can be alleviated.
4.To remove suffering, remove shrink-wrap.