by dag on Feb.20, 2009, under Uncategorized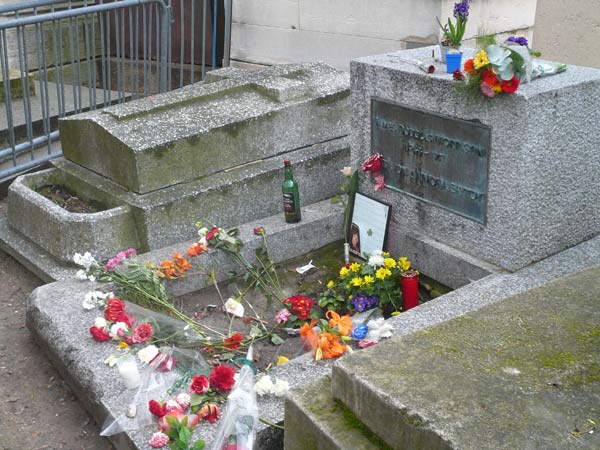 So I visited my grave today. Or rather, the grave of the other Jim Morrison, in the Pere Lachaise cemetery. I was planning to videotape myself doing something funny, walking over his grave or dancing on it or something, but then when I got there, two things became apparent. 1) The grave was sealed off by metal gates and 2)There was a perpetual crowd of devotees around it. And while I may not share the respect these people have for someone who, while he did a few pretty decent songs and was an okay poet, honestly was a pretty lousy singer, and the guy on the organ playing the same damn blues chord over and over in every song. Anyway, even though I might not share these people's admiration for this man, I didn't feel like sullying their experience by imposing my own. While I was standing there I listened to a man explain in French to a couple of tourists about the singer's life and death. Their solemn nods. I may not like the guy, but these people do. And he was a person. I don't know.
Anyway hopefully it'll be sunnier tomorrow and I'll finally go see the monuments.