by dag on Feb.20, 2009, under Uncategorized
Warning
: Illegal string offset 'title1' in
/home3/dagfooyo/public_html/blog/wp-content/plugins/wp-original-source/multiple-source.php
on line
151
Warning
: Illegal string offset 'source1' in
/home3/dagfooyo/public_html/blog/wp-content/plugins/wp-original-source/multiple-source.php
on line
152
Warning
: Illegal string offset 'date1' in
/home3/dagfooyo/public_html/blog/wp-content/plugins/wp-original-source/multiple-source.php
on line
153
This was my Wednesday morning – I went to Beaubourg, also known as Le Centre Georges Pompidou, home of La Musée National d'Art Moderne, Paris' most famous modern art museum. Here it is now that I have time to post it.
I didn't bother to take pictures of the exhibits this time, focusing more on just other creative photography.
The idea of the building, if you're not familiar, is to wear its internal structure on the outside. Thus all the ductwork and the giant bugle-like vents, also the escalators and walkways hang suspended from the side of the building.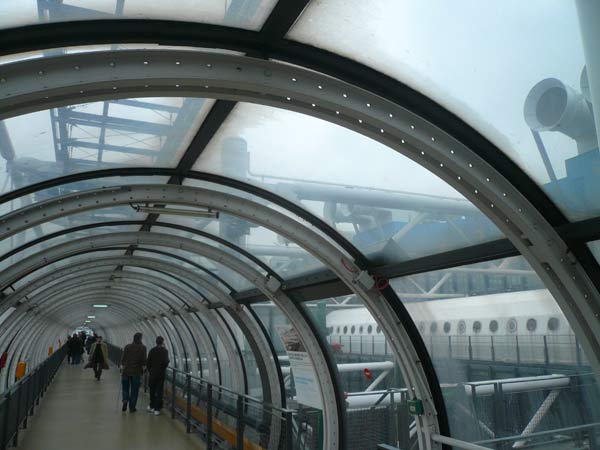 A scene in the courtyard as seen from the escalator on the way up: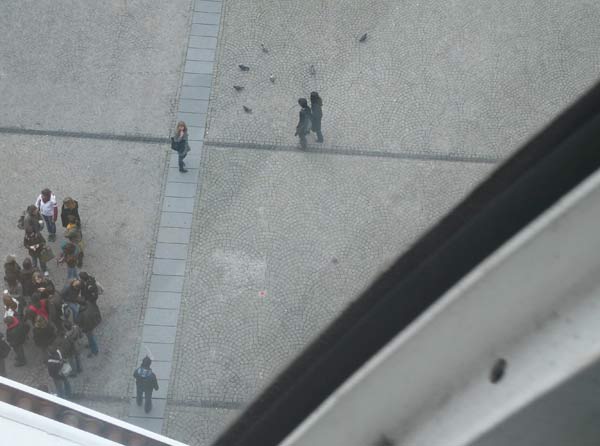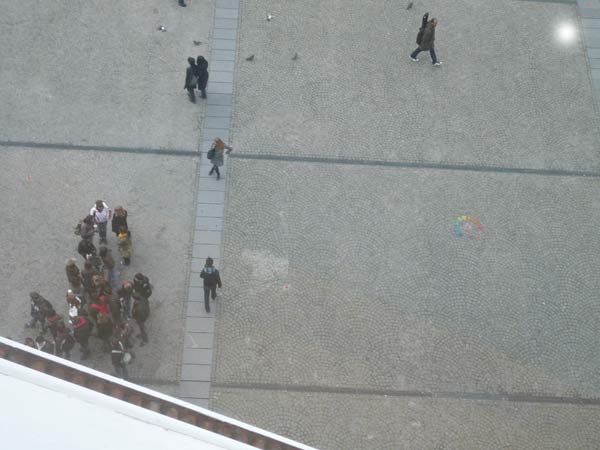 Graffiti on nearby buildings: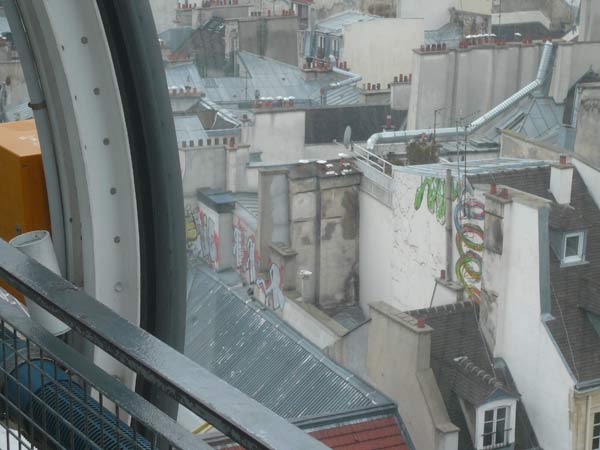 On the way back from there I encountered this vending machine, which some vandal had smashed.